Introduction
This article explains how to use AJAX AutoComplete TextBox with SQL Store Procedure and Asp.net Web Service
Description
AutoCompleteExtender is an ASP.NET AJAX tool that can be attached to TextBox control of Asp.net. When the member typing some keywords in the TextBox a dropdown panel will come in to action and related result will be displayed. So member can choose exact words from the panel by use of the arrow keys (Up / Down ) or mouse click. Here I will explain How to use AJAX AutoCompleteExtender with SQL Stored Procedures and Asp.net Web Service
1) Open Microsoft Visual Studio.
2) Click on New Website.
3) Select ASP.NET Ajax Enabled Website and change the location to point your http://localhost/AutoComplete folder. Obviously, Default.aspx is added to your solution explorer.
Default.aspx
<form id="form1" runat="server">
<asp:ScriptManager ID="ScriptManager1" runat="server">
<Services>
<asp:ServiceReference Path="AutoComplete.asmx" />
</Services>
</asp:ScriptManager>
<div>
<asp:TextBox ID="txtCountry" runat="server"></asp:TextBox>
<ajaxToolkit:AutoCompleteExtender
runat="server"
ID="autoComplete1"
TargetControlID="txtCountry"
ServicePath="AutoComplete.asmx"
ServiceMethod="GetCompletionList"
MinimumPrefixLength="1"
CompletionInterval="1000"
EnableCaching="true"
CompletionSetCount="12" />
</div>
</form>
Now drag and drop a Textbox from your Toolbox Pane. Then drag and drop a ScriptManager and AutoCompleteExtender to your Default.aspx page. Then add a webservice to your project as AutoComplete.asmx. First thing you have to do is to add the ScriptService reference to the webserive as follows.
Now, write a webmethod 'GetCountryInfo' to fetch the data from the store procedure as follows
[WebService(Namespace = "http://tempuri.org/")]
[WebServiceBinding(ConformsTo = WsiProfiles.BasicProfile1_1)]
[System.Web.Script.Services.ScriptService]

public class AutoComplete : System.Web.Services.WebService
{

public AutoComplete()
{
}

[WebMethod]
public string[] GetCompletionList(string prefixText, int count)
{

Database _db = DatabaseFactory.CreateDatabase("Connection string here");
DataSet ds;
SqlCommand objCommand = new SqlCommand("GetCountryInfo");
objCommand.CommandType = CommandType.StoredProcedure;
objCommand.Parameters.AddWithValue("@Country", prefixText);

ds = _db.ExecuteDataSet(objCommand);
// return ds.Tables[0];

string[] items = new string[ds.Tables[0].Rows.Count];
int i = 0;
foreach (DataRow dr in ds.Tables[0].Rows)
{
items.SetValue(dr["CountryName"].ToString(), i);
i++;
}
return items;


}

}
See Example Here :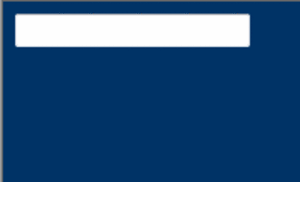 Download Demo